Vespa. Famous iconic brand
The Vespa brand is one of those iconic brands that has become a real legend.
Vespa is a very special style, which is recognized as a design classic. And yet - this brand is absolutely impossible to confuse with any other. In addition, Vespa is an extraordinary brand that has become a symbol of love, a symbol of a revolutionary idea and a symbol of Italy.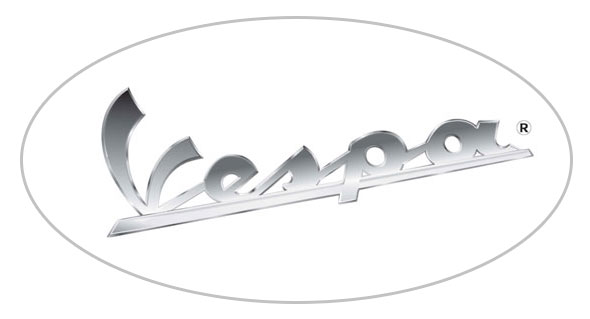 So what products are manufactured under the Vespa brand?
Vespa are, of course, scooters that are known all over the world.
But Vespa is not just scooters. These are scooters that have become a special cult, a special world legend.
Did Corradino D'Ascanio think that it was his scooter that would become a legend, a cult? Probably not. After all, he was only trying to create a cheap vehicle that would be very simple (to manufacture and use), economical, which anyone could drive, and which would easily drive through the many small and crooked streets of Italian cities.
This is how the Vespa scooter appeared in the world. However, with the very good functionality that D'Ascanio's branded scooters possessed, they still received a very beautiful design. The design of Vespa scooters has been so highly regarded that Vespa branded scooters have become exhibits in such famous museums as the Guggenheim and La Center Georges Pompidou. By the way, a special museum of Vespa scooters was even created, where you can admire all the branded models released (the company has more than a hundred Vespa models today).
But that's not all. It was the Vespa scooters that became one of the main characters in the famous film "The Feast of Love". It is on the Vespa that Audrey Hepburn and Gregory Peck drive around Rome in this film. And, thanks to this film, Vespa scooters have forever become a symbol of love.
However, this is not all. The beauty and design of Vespa scooters captivated even such famous people as Salvador Dali, Dolce and Gabanna, who, impressed by the special beauty of scooters, even offered their services to design this vehicle. Also, many companies were eager to work with Vespa - among them even such monsters as Ferrari, Ducati, Armani, Diesel, Lambretta, Lavazza and others.
And Corradino D'Ascanio himself is also known to the world for being the designer-inventor of the Italian helicopter.
So even the most ordinary scooter can become a great legend, a real cult, a meaningful symbol. If this scooter is as perfect as Vespa's branded scooters.
Now branded Vespa scooters are known all over the world. Every year, the world's population purchases at least sixteen million Vespa scooters. And although many people do not recognize any special qualities or merits for such a vehicle as a scooter, their opinion immediately changes when it comes to the beautiful legendary Vespa scooters. And the Vespa brand itself bears the high title of the leading brand (according to the Knobil version of 2003).
Other famous iconic brands:
• Toys "R" Us. Famous iconic brand
• Umbrella. Famous iconic brand
Visitors are currently reading: